All the Email Series
Click each link to see the full description and an opportunity to sign up. English is the primary link.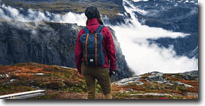 Evangelistic series – how to arrive at faith in God

Important followup, to grow in your new relationship with God

How to rely on the Holy Spirit and live under God's grace

To know Jesus and see what Scripture says (for believers or nonbelievers)


For those ready to help make Jesus "findable" to millions of others
See comments
from people who have signed up for these.