A Very Effective Evangelistic Site

More than 50 million people each year are coming to EveryStudent.com, searching for answers for their life and how to find God.
Everything on the site is worded to nonbelievers.
Available in nearly 50 languages, God is drawing adults and students throughout the world to himself through it.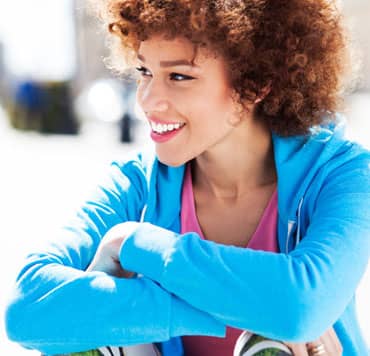 More than 2,500 people each day tell us they asked Jesus into their lives while on the site.
"You have offered me a gift which has changed my life, I feel indebted to you for making the information available in a way a complete novice like me could understand." ~Patrick
"I came across your site by searching, 'is there a God?' and sure enough your site popped up. From that day I have come a long way. I'm in love with Jesus." ~Antoinette
"You introduced God to me in a magnificent way. He has transformed my life." ~Felix
Every article and video addresses nonbeliever's most pressing questions, worded to them: how to find purpose in life, does God exist, how to find love, does God answer prayer, what exactly can I count on God for, how to find peace of mind, etc.
In tackling these questions, the site shows the person who God is and what it might be like to know God. Every article or video gives the person reasons to begin a relationship with God, with an opportunity to do so.

How EveryStudent.com Is Useful to You
The site comes in handy in everyday conversations with nonbelievers. It takes just two minutes to recommend a website.
People might want answers for their life. They might even be searching for God. Yet many will be guarded in revealing what they are really thinking.
Offer EveryStudent.com and they will sense that you care. That you want to help them. And that you respect their ability to draw their own conclusions.
Online, their defenses can come down. It's safe. They are in control. No one is challenging them. They can be very honest. It's the perfect environment for God to speak to them.
It's as simple as saying,
"I know a great site that takes on the hard questions about life and God…like why is life so hard and how do you know God exists? May I give you a card to it?"
(Or write it down or text it to them.)
This site is available by either name: EveryStudent.com or EveryPerson.com. Feel free to use either one.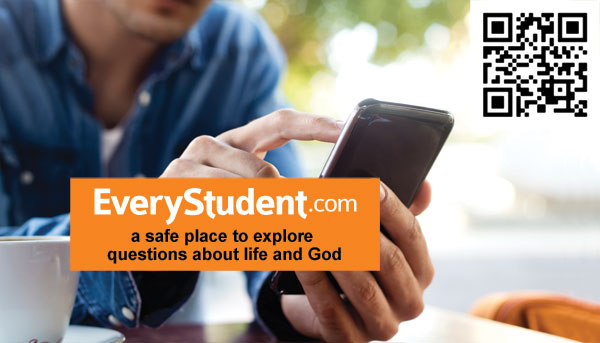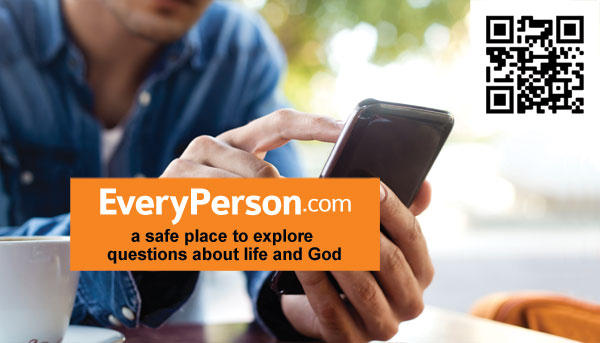 When you are equipped to help someone, God will bring people your way.
One example from a believer (true story)…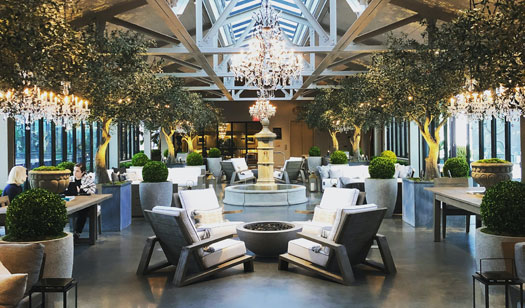 While in a hotel lobby a woman asked me, "Are you with our convention?"
I replied, "No, I'm with a website that takes on the hard questions about life and how to know if God exists."
The woman replied, "I'm an atheist, but I'm searching."
So I replied, "You will love this website! It will give you reasons to believe in God and show you how you can begin a relationship with him today. Let me give you a card to it."
The woman replied, with tears in her eyes, "Thank you so much."
It really is that easy to help someone in just a few minutes. (Cards are available here.)
When people receive Christ on EveryStudent.com, each new believer can begin growing right away. We have an in-depth growth site at StartingwithGod.com (also in many languages).

Wondering how exactly this works in real life? How to approach a conversation?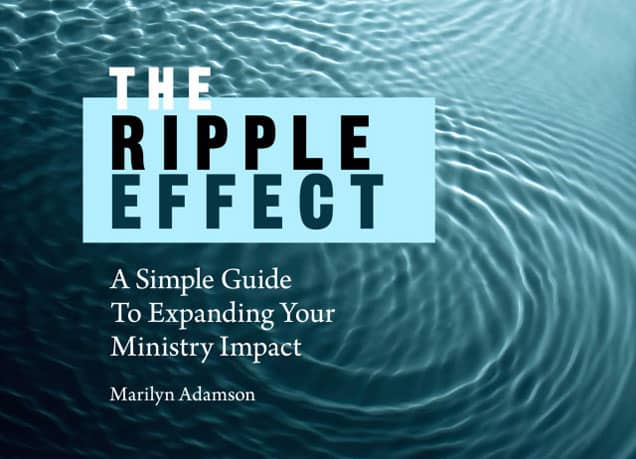 Easy Conversations about God will show you in just one page how easy it is to help people in today's digital culture. The page includes examples of real-life conversations with people who are yet to know God.
And if you'd like to see how this can expand your ministry impact in both evangelism and discipleship, this free, short eBook will guide you: The Ripple Effect. (Many churches and Christian organizations are finding this helpful.)
It will open a new world of God using your life in significant ways in the lives of others. In ways you never dreamed possible. You'll really enjoy it.