The Spiritual Starter Kit
A series to help new believers immediately understand their new relationship with Christ.

Messages in it: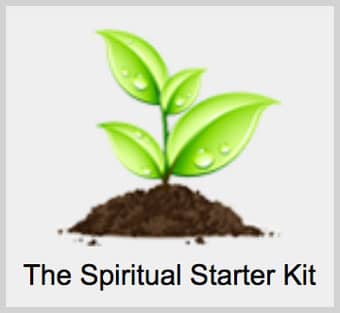 Is God in my life now?


How God drew us to himself


God's unconditional love


Why God won't leave us


The value of fellowship


How to trust God


What if I sin?

Why it is unique:
This is not merely "follow-up content." These are personal messages from the director of EveryStudent.com to a new believer. They are warm, caring, genuine. In each personal email is also a link to an article on our growth site, StartingwithGod.com. See sample.

Can people really grow this way? See comments below:
My relationship with God deepens everyday and I have so much faith in Him. I am a completely changed person thanks to your email.
Thank you very much for the kit. It's helping me know God in my life. Thank you for changing my life.
Thank you so much. My faith in God grows more and more everytime I read one of your messages. I look forward to reading them. I wake up wanting to learn more about God.
I'm greatly enjoying these teachings and as a new believer, I'm honestly finding your teachings so encouraging, easy to master and so direct.
I am still very new to this, but thanks to God I am growing quickly.
My good news to you is that I have given my life to Jesus and feel brand new. It has been a journey full of twists and turns, but I feel I have come through. God bless you and see you in the Kingdom.

How to use it:
When someone receives Christ, you can immediately take them to StartingwithGod.com. On the home page is an immediate invitation to sign up for The Spiritual Starter Kit. Either let them signup right there on their phone, entering their email address, or if they give you permission you can sign them up.

Formats:
By email series: When a person signs up, they get the first email two minutes later. Others come a couple of days apart. It's in multiple languages.
In EveryStudent app. Messages display within the app and come as app notifications. It's in multiple languages.

True Story:
I was on an international trip. My first flight landed late. I and another woman who had the same itinerary were now running to our connecting flight. It too was late. So we started chatting. She asked what work I was in.
I said, "I'm connected to a website that takes on the hard questions about life and God. It's from a Christian perspective."
She enthusiastically replied, "Wait!!" And she reached into her briefcase and pulled out a large Bible. She said, "I am a recovering alcoholic. I just became a Christian, but I have no idea what to do with this."
I helped her go to StartingwithGod.com and signup for The Spiritual Starter Kit. It is my conviction that when you are equipped to help someone, God simply brings people your way. I see it all the time.