Skip the Stress
A series to understand God's kindness, grace, and how he changes us.

Messages in it: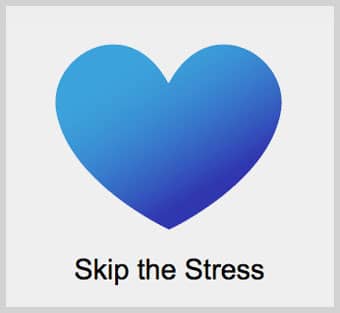 What does God expect of me?


The Holy Spirit


How God changes us


What is faith


What the Holy Spirit does in our lives


How to remain close to God


Don't listen to Satan


A few more

Why it is unique:
The Spirit-filled life, living under God's grace, trusting God are all difficult biblical concepts to grasp. They are opposite of every other way we approach life—"it's up to you" "be responsible" "try harder" "be better." That is why is often requires a multiple of messages for believers to understand this is actually how God wants us to live in relation with him. Personal examples in the emails along with the linked articles help people truly understand it.

The impact this has in believers' lives:
I am so glad at a time of need I was able to take on board these words, rekindle my faith and move forward again.
i have to let you know (thru tears streaming down my face) about how Jesus has helped me thru you. I just read What does God expect of me......how can i express what your words have helped me to transfer from my head to my heart? For the past week you have spoken mighty truths of Gods word that i not only understood, but i absorbed it. God saved me almost 7 years ago. The more i tried, the more horribly i would fail. I felt God hated me. I have a new hope in the true Gospel.
I am new to faith and am finding your emails very encouraging and informative answering many of the questions I have swirling around.
I am a pastor of a congregation and I have been struggling with living for the LORD for a long, long time. I have to tell you how blessed and encouraged I am! I have even taken the information you compiled and began teaching it to my folks! FRUIT!!
I am a person who needs organisation and direction and you have helped me to get to know Christ on a deeper level and understand what I need to do and know. Oh how my live has changed in three weeks, I can feel the Holy Spirit in me shining the light of God through every part of me. More and more I feel the darkness leaving me and am forming new patterns of thinking and behaving. This is having a huge effect on me personally and the people closest to me.

How to use it:
When you see a believer struggling in their faith, feeling under condemnation and failure, take them to StartingwithGod.com. Look for the icon for Skip the Stress (to the right on laptop, at the bottom on mobile). Either let them signup right then, entering their email address, or if they give you permission you can sign them up.

Formats:
By email series: When a person signs up, they get the first email two minutes later. Others come a couple of days apart. It's in multiple languages.
In EveryStudent app. Messages display within the app and come as app notifications. It's in multiple languages.