How to Talk about God
A series with easy ways to explain Jesus to others.

Some of the messages in it: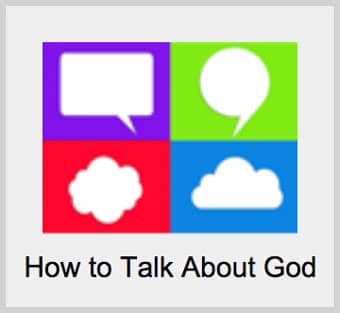 A safety net for those hard questions.


Do you need to be the "perfect" Christian?


How to lead someone to Christ.


What you can do in social media.


How to answer some atheists.

Why it is unique:
This isn't just a list of "try this." Each email includes a personal message, with personal examples. It normalizes sharing Jesus with someone.
The ideas presented in it take into consideration today's lifestyle, which has to include our mobile devices. Also, people's hesitancy in discussing religious topics and their desire to form their own conclusions.
All of these ideas are designed for sharing the gospel to be comfortable, respectful and appreciated by the other person.

People's responses to this series:
I now understand what to do for others about Jesus!
In your last email you said, "I honestly think that through this, you'll discover an exciting new dimension in your relationship with God." Wow, you hit the nail on the head. My relationship with God is a new dimension, I no longer have doubts. This website was the best thing that ever happened to me spiritually…thank you, thank you, thank you.
I'm in the middle of the night now and I had a long and busy working day, but having read this second email from you, I felt I could not hold my word of appreciate to you. The message is so profound, challenging and simple to understand.
It's through you now I can speak about Jesus to my friends and even share some of your mail on Facebook and WhatsApp.
God is great. I really love him and am so glad that now I can be able to tell others about him. The stuff you give me is so good.
I have been following Jesus for 23 years, and I can't thank you enough for your ministry. I am learning so much from you about sharing my faith.
I am glad receiving your messages, it is really inspiring and wakening me to knowing Jesus more and preaching to others about same Jesus.
No words can describe how beneficial your mails have been towards my spiritual growth and my journey with Jesus Christ.
Your website is so amazing. You really get it. And when I read your invitation,"how do I talk about God without sounding like a psycho?" I knew this was for me! I am new to this and always feel like a sound crazy when I get into a conversation about it. Thank you for all that you do!

How to use it:
Sign up for it yourself. Or get several friends together and go through the series together. Meet once a week and discuss the most recent email.

Formats:
By email series: When a person signs up, they get the first email two minutes later. Others come a couple of days apart. It's in multiple languages.
In EveryStudent app. Messages display within the app and come as app notifications. It's in multiple languages.