How to Lead Someone to Christ
Maybe you'd love for others to know Jesus, but *how* is the tough part.
I get that. I was an atheist. And I pummeled my Christian friend with questions. Every few days I'd hit her with another question.
"Why do you believe in God?
"What proof do you have?"
"Why not other religions?"
"Not using the Bible, can you even prove that Jesus actually existed?"
"Why is this world such a mess?"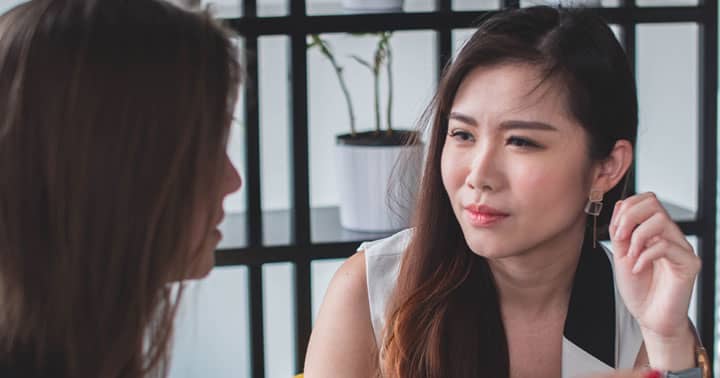 Most Christians avoid conversations about God because they worry about being asked a question they can't answer.
You feel bad that you didn't help the other person. Not only that, but if it's a really legitimate question, it could shake your faith.
And the last thing you want to do is hurt the relationship with a family member, coworker, friend. Most Christians stay silent about their faith.
Well now you don't need to be shaken by questions like these or stay silent for fear of not knowing how to help someone.
I wrote a series of messages that will show you easy, comfortable ways to help nonbelievers. This free email series is called How to Talk about God.
You'll find it incredibly freeing. Many thousands of Christians now they feel confident sharing Jesus with others.
Here's what believers have said about it:
"I am smiling as I read this. It is awesome. Now I have some idea how I should interact with unbelievers." ~Pearl
"This is a fantastic resource. I will be using it." ~Bud
"I am sooo grateful for the emails u have been sending to me. Words cannot express how happy n grateful i am." ~Esta
"No words can describe how beneficial your emails have been towards my spiritual growth and my journey with Jesus Christ." ~Thomas
"I'm more confident to tell someone about Jesus. Thank you." ~Salome
"For a few years now I have wanted to spread his gospel truth to others, but I couldn't get anyone to listen, not even for a minute. (I am in the middle east.) Now with your guidelines and approach, it is a bit easier now! God has softened their hearts where they listen calmly and wanting to hear more." ~Christine
How to Talk about God is a free series written by me, to help you feel at ease explaining your faith with people who need to know Jesus.
In How to Talk about God you'll receive:
Ways to begin comfortable, short conversations about God.
Easy links to evangelistic articles and videos that you can share with others.
Already worded posts you could share in your social media.
How to help atheists.
A free e-book and much more.
Just enter your first name and email address, and the first one will arrive right away. The others will arrive by email every five days.
Each email will have a link at the bottom where you can permanently discontinue any time. We respect your privacy and won't share your email address with anyone. Ever.
Please send me How to Talk about God
Just sign up, click "Submit" and the first message will be sent to you in the next couple of minutes. I know you'll find this encouraging and freeing.
Sincerely,



Marilyn Adamson
director of everystudent.info