Facebook Ads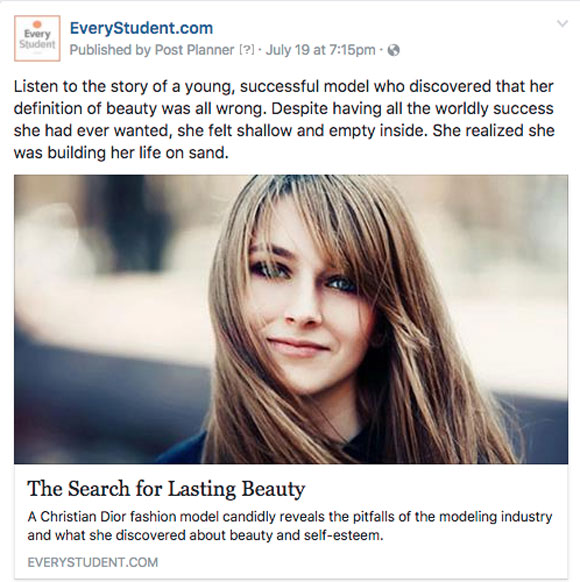 Creating ads in Facebook is now easy.
You need to have a fanpage in order to run ads. This is easy. Think of it as simply a placeholder for your ads. You do not have to devote a lot of time to your fanpage.
The goal is to advertise articles/videos to people YOU want to reach!
You are welcome to create a fanpage with the name: EveryStudentChicago; or EveryStudentCairo; or EveryStudentUCLA, etc.

Posts are already created for you.
Two choices – either one is a simple copy & paste:
(1) Simply copy onto your fanpage, posts that you'll find on our main Facebook page: https://www.facebook.com/EveryStudent/
or
(2) Create a post by going to an article or video page on EveryStudent.com. Copy and paste the page URL into Facebook's text box on your fanpage. The photo, headline, and description will automatically appear in your post. See video below for how to post articles or videos from EveryStudent.com...and then advertise those!

Once your post is there, in the bottom right hand corner of your post, you'll see Facebook giving you the option to "Boost Post."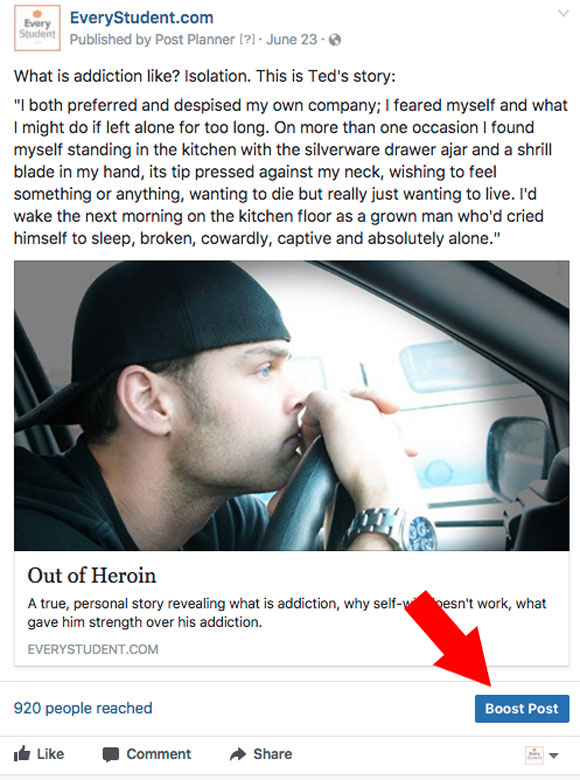 You choose the audience – location, age range.
You choose how much you want to spend (Facebook will not go over this limit).
You choose how long you want the ad to run.


Enter a credit card (once – they'll keep it on file).
That's it!
This is an easy way for people to find your message...to find reasons to believe in Jesus and give their life to Him.