Fliers
Use Fast + Slow
This is a pretty fun strategy that works in a city or campus.
Two or three of you do this separately, but within visual range of each other.
You try to talk to as many people as possible within an hour. You plan to go Fast! But if it seems the person wants to talk about their life or God, then you change to Slow. (Fast + Slow)
These fliers are perfect for this. You walk up to a person and say…
"We want people to know about this website.
Do any of these topics interest you?"
You hand them the flier to keep and wait for their reply. Depending on their response, go Fast or Slow.
Make these fliers available at your weekly meetings for students to grab. Also great to offer at information tables.
Flier #1
Use this Hi-quality PDF - prints two to a page. Give this file to your printer.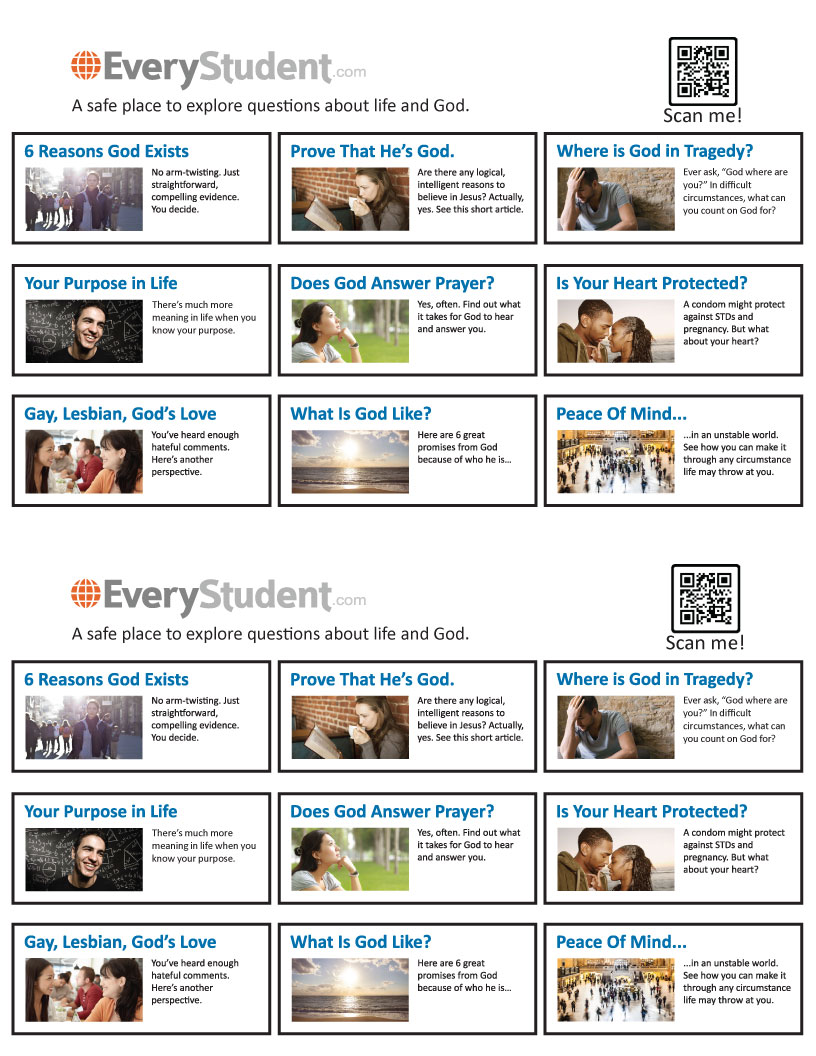 Flier #2
Prints four to a page. Hi-quality PDF to view and print.